Remnants of a Disappearing UI
Because the primary input method of the iPad is a single piece of multitouch glass, developers have incredible flexibility to design unique user interfaces. It's hard to appreciate the variety of UIs though, since turning the screen off removes virtually all evidence of them. To spotlight these differences, I looked at the only fragments that remain from using an app: fingerprints.
My method involved cleaning the iPad's surface with a microfiber cloth, using an app for a short amount of time, then turning the screen off. Next, I photographed the iPad, positioning a light source and some black matte board to limit distracting reflections. I then brought the photographs into Adobe Illustrator, and created vectors of the iPad and the fingerprints to emphasize the data.
Click the image for a closeup: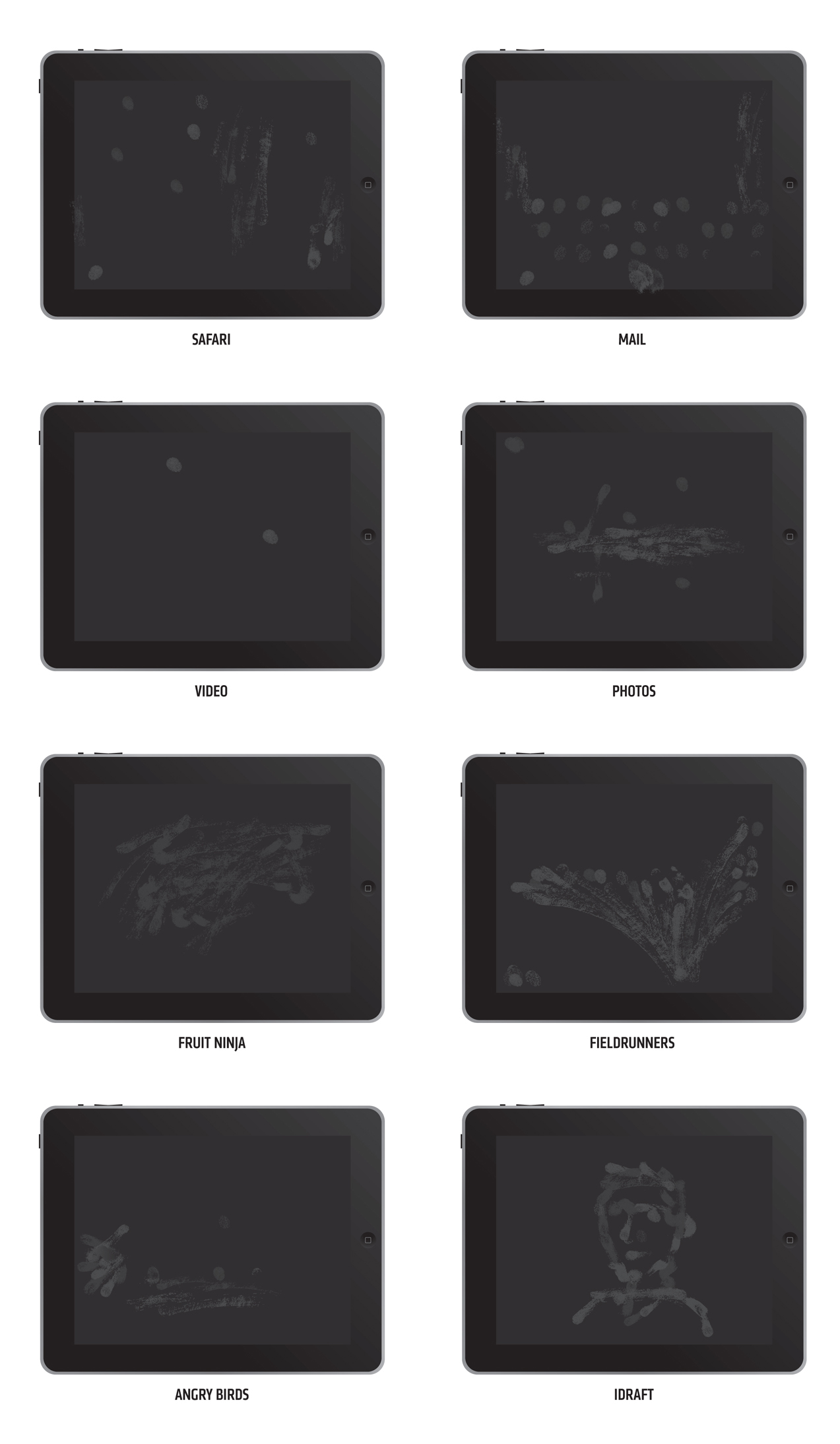 Notes:
In Safari, I tended to hold the iPad with my left hand and scroll with my right index finger towards the center of the screen. I realized this allowed for close proximity when clicking on links. When reading something of greater length, I usually held the the iPad with both hands and scrolled with my thumbs.
In Mail, I typically held the iPad with both hands in order to thumb-scroll both the email list and the content.
In Fruit Ninja, there were few, if any, static prints. Even the menu items are selected by slashing your finger across them.
The bottom menu is essential to Fieldrunners; most actions start from there.
If you know of other iPad apps with unique interfaces, please let me know.